Virtual Branch Meetings for 2020-21
Your AAUW Ashland Board has decided that all Branch meetings for the coming year will be virtual meetings. This was a difficult decision, made after considering the safety of our members, the fluidity of the state and local health rules, the lack of available meeting venues, and the need for certainty in planning programs. Our Branch is special not only because we support AAUW's mission, but also because of the wonderful and sustaining friendships and activities we enjoy. It's important that we support each other during this uncertain and possibly isolating time and that we stay connected in whatever way we can.
We're looking forward to a full complement of great programs beginning in September, presented via Zoom or another online platform. Some of you have been "Zooming" during our stay-at-home period, but others may be daunted by the change. Don't worry – we'll offer help sessions well in
advance of the first meeting. Watch for more information by email and on this website. In the meantime, here's  some information to help you start Zooming!
---
Time to Renew Your Membership! 
We're trying something new this year to kick off our spring membership renewal drive since we can't get together– online access to your renewal form. The march toward equity for women and girls doesn't stop for COVID-19, and may be even more important. So let's show our commitment to AAUW and to each other by embracing change and renewing now!
Click here to access the membership renewal form and instructions.

If you have questions or comments, please contact Catherine Lutes, Membership Chair, or Ellen Fowler, Communications Chair. We welcome your feedback as we negotiate this new process.
---
ANNUAL BOARD RETREAT
Mark your calendars for the Annual Board Retreat on Saturday, June 27. The retreat will be held via Zoom or another online platform. Stay tuned for details.
Although it's called a "Board" retreat, it's open to all Ashland Branch members. It's our opportunity to discuss our priorities and goals for the upcoming year. If you can't attend but wish to express your concerns or ideas to the Board, please contact Paula Wiiken.
---
COVID-19 Updates
Both National AAUW and AAUW of Oregon have instructed
local branches that  AAUW related in-person meetings must be in compliance with current state and local restrictions and guidelines. To help you stay informed, here are links to more COVID-19 information.

Oregon Health Authority
Jackson County
---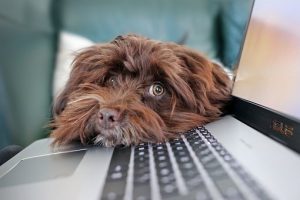 Staying Connected While Sheltering in Place
WOMEN'S MARCH OF SOUTHERN OREGON
POSTPONED UNTIL FALL
Updates will continue to be posted on the website: www.womensmarchsouthernoregon.com
and on the Facebook page https://www.facebook.com/womenmarchsouthernoregon
---
ENGAGE!
Ready to mobilize a million? Help AAUW train 10 million women in salary negotiation by 2022 and achieve pay equity by 2030!
Start Smart/Work Smart Salary Negotiation Workshops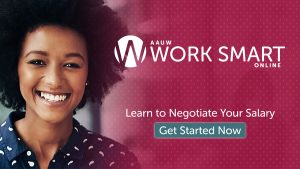 Work Smart is now available online! This makes the program more accessible to women everywhere — they can log on and take the course at their convenience.  It takes about an hour to complete, it's available to anyone, and it's FREE! To get started, go to http://salary.aauw.org
Become a Two-Minute Activist for women and girls today!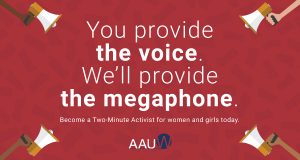 Take action on issues impacting women and girls by joining AAUW's Action Network. As a Two-Minute Activist, you will receive urgent email notices when your advocacy is needed most. We'll provide all the tools you need to call or send messages to your members of Congress, write letters to the editor for your local newspapers, contact your state legislators about pressing issues, and more.
Sign up now on the AAUW National website.