IMPORTANT MESSAGE FROM AAUW OREGON

, JULY 23, 2020
As many of you know, federal authorities have been deployed in downtown Portland in connection with demonstrations related to the killing of George Floyd, the Black Lives Matter movement and concerns about local police overreach. It appears that without identifying themselves or their agencies, these authorities have stopped, forcibly grabbed and detained peaceful protestors, which have resulted in serious injuries.  This deployment was not requested by Portland and in fact Portland leadership continues to strongly request that these authorities leave the city. 
AAUW of OR objects to this deployment and use of unlawful tactics, and has published a Resolution urging that federal authorities immediately cease the unlawful seizures and detentions of Oregon citizens in Portland and to remove themselves from the City of Portland.  Here is the Resolution.  If you have any questions or concerns, please contact Trish Garner, State Public Policy Chair, garner37@mac.com. Read the full resolution at the link below.
AAUW of OR Resolution 7-22-2020
---
Time to Renew Your Membership! 

We're trying something new this year to kick off our spring membership renewal drive since we can't get together– online access to your renewal form. The march toward equity for women and girls doesn't stop for COVID-19, and may be even more important. So let's show our commitment to AAUW and to each other by embracing change and renewing now!
Click here to access the membership renewal form and instructions.

If you have questions or comments, please contact Catherine Lutes, Membership Chair, or Ellen Fowler, Communications Chair. We welcome your feedback as we negotiate this new process.
We're Reaching for the Stars!

WE DID IT!!!!
Our branch is participating in the AAUW Five Star program that encourages cohesion between AAUW National and its affiliates, and rewards branches for aligning their work with the AAUW strategic plan and initiatives that bolster the critical mission of advancing gender equity for women and girls. Stars are awarded for achieving measurable goals towards these objectives.
In February our branch received its first star for Public Policy and Research.
 On June 19 we received our third star for hosting programs related to AAUW's strategic plan during 2020-2021 (pre-pandemic!). Special thanks to our creative program chairs, Janet Troy and Kathleen Mackris!
On July 1 we earned the final two stars for Communications & External Relations, and Governance and Sustainability. Kudos to all of our members who made this achievement happen!
Learn more about the 5 Star Program
Virtual Branch Meetings for 2020-21
Your AAUW Ashland Board has decided that all Branch meetings for the coming year will be virtual meetings. This was a difficult decision, made after considering the safety of our members, the fluidity of the state and local health rules, the lack of available meeting venues, and the need for certainty in planning programs. Our Branch is special not only because we support AAUW's mission, but also because of the wonderful and sustaining friendships and activities we enjoy. It's important that we support each other during this uncertain and possibly isolating time and that we stay connected in whatever way we can.
We're looking forward to a full complement of great programs beginning in September, presented via Zoom or another online platform. Some of you have been "Zooming" during our stay-at-home period, but others may be daunted by the change. Don't worry – we'll offer help sessions well in
advance of the first meeting. Watch for more information by email and on this website. In the meantime, here's  some information to help you start Zooming!
---
COVID-19 Updates  
Both National AAUW and AAUW of Oregon have instructed local branches that AAUW
related in-person meetings must be in compliance with current state and local restrictions
and guidelines. To help you stay informed, here are links to more COVID-19 information.

Oregon Health Authority
Jackson County
---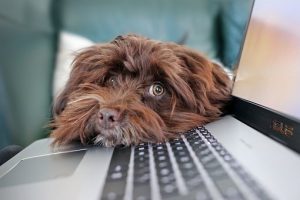 Staying Connected While Sheltering in Place
WOMEN'S MARCH OF SOUTHERN OREGON
POSTPONED UNTIL FALL
Updates will continue to be posted on the website: www.womensmarchsouthernoregon.com
and on the Facebook page https://www.facebook.com/womenmarchsouthernoregon
---
ENGAGE!
Ready to mobilize a million? Help AAUW train 10 million women in salary negotiation by 2022 and achieve pay equity by 2030!
Start Smart/Work Smart Salary Negotiation Workshops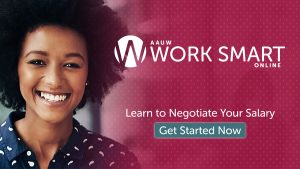 Work Smart is now available online! This makes the program more accessible to women everywhere — they can log on and take the course at their convenience.  It takes about an hour to complete, it's available to anyone, and it's FREE! To get started, go to http://salary.aauw.org
Become a Two-Minute Activist for women and girls today!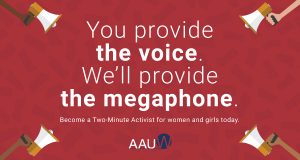 Take action on issues impacting women and girls by joining AAUW's Action Network. As a Two-Minute Activist, you will receive urgent email notices when your advocacy is needed most. We'll provide all the tools you need to call or send messages to your members of Congress, write letters to the editor for your local newspapers, contact your state legislators about pressing issues, and more.
Sign up now on the AAUW National website.