EVENTS UPDATE
January 22, 2022 Branch Meeting:
GENDER EQUITY in LOCAL GOVERNMENT
WHEN: Saturday, January 22, 2022, 10:30am-noon
WHERE: Public Health Conditions Permitting, the meeting will be held in person, location TBA.
Women hold fewer than one third (30.5%) of seats in municipal government (incorporated cities of 10,000 or more) nationwide, comparable to their presence in state and federal offices. Experts with the Center for American Women and Politics (CAWP), which collected the data (April 2021), said the findings dispel the myth that women have more representation in local office.
Luckily, that is not the case in Ashland. As of the November 2020 election, Ashland has a woman mayor and four elected women councilors. This is the first time that the city has had a majority female elected administration (including the city recorder position).
Hopefully, it won't be the last.
Women Leaders Making the Hard Decisions
On January 22, 2022, you will  hear from those four city councilors: Gina DuQuenne, Tonya Graham, Paula Hyatt, and Stefani Seffinger. These women and their fellow councilors spend countless hours preparing for and attending council meetings and study sessions to listen to staff reports and citizen testimony in order to make the decisions that impact our daily lives.

******************************************************************************
Did You Miss the November Branch Meeting?
We had an amazing presentation about student debt and its disproportionate impact on women. SOU Financial Aid Director Kristin Gast informed us about this topic that's so important to our mission and our scholarship program.
You can view a recording of this important program here.
*********************************************************************************
New! AAUW Ashland Monthly Coffee Klatch!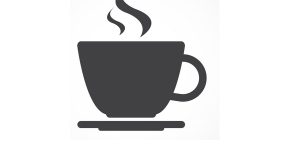 Mark your calendar for the first Saturday of each month from 10-11am.
You're invited to meet, chat, and drink coffee on the first Saturday of each month. Beginning, Saturday, December 4, 10-11 am, let's hang out and reconnect or get to know each other. If you're a new member, learn more about AAUW and our Branch.
We'll start off on Zoom, gathering at a local café when conditions permit.For details, please contact Catherine Greenspan, or just register using the link in the November Vision. After registering, you'll receive a confirmation email with information on joining the meeting. 
ALL ARE WELCOME!!!  
*********************************************************************************
UPSCALE SALE POSTPONED UNTIL SPRING
May 28-29, 2022  
The Board voted unanimously to postpone the Upscale Sale until May 28-29 citing the health of our volunteers and the hope of better crowds. Please hold on to your wonderful items for a few more months until we can hold an amazing and successful event. We're looking for children's books and records! 
***************************************************************************
DON'T MISS OUR GREAT PROGRAMS!
We have some interesting and stimulating programs planned for the year, thanks to our new Program Chair, Marilyn Hawkins. Until the public health situation in Jackson County permits in-person large gatherings, we'll be meeting via Zoom. Links will be sent by all-member emails. Unless otherwise specified, all meetings will begin at 10:30 am and end at noon. For the complete schedule, go to Year at a Glance, but here's a sample:
September 25: Welcome Back! Learn what the year holds in store, and sign up for interest groups
October 23: Women's Equal Access to Health Care, presented by Amy Handler, Chief Strategy Officer, Planned Parenthood of Southwestern Oregon, Eugene
October 27: Celebration of Scholars — Watch your email for a link to a Zoom event.
November 20: The Student Debt Crisis: Unequal Impacts on Women, presented by Kirsten Gast, Financial Aid Director, SOU
January 22: Public Policy Program: Women Leaders Making the Hard Decisions: Ashland city council members Gina DuQuenne, Tonya Graham, Paula Hyatt, and Stephanie Seffinger, discuss the challenges of being an elected official and making the policy decisions that impact citizens' daily lives.
February 26: Farm Work Is Women's Work, presented by Dagoberto Morales and Kathy Keesee Morales, UNETE Center for Farm Worker and Immigrant Advocacy, Medford
March 26: How Women View and Affect Philanthropy, presented by Amy Cuddy, Philanthropic Advisor and Regional Director for Southern Oregon, Oregon Community Foundation
________________________________________________________________________
_