Public Policy priorities underscore AAUW's mission of advancing equity for women and girls through advocacy, education, philanthropy and research.
We support:
• A strong system of public education that promotes gender fairness, equity and diversity
• Economic self sufficiency for all women
• Equality, individual rights, and social justice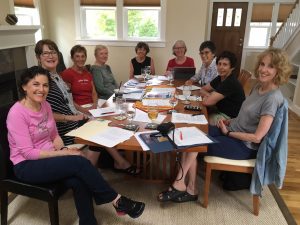 Public Policy Focus 2020-21
The Public Policy Team has chosen the topic of "Women on Boards" for study this year. The lack of women serving on the boards of publicly-traded corporations is just another glass ceiling for women in business. Both California and Washington have passed legislation requiring a quota for women on the boards of publicly-held companies headquartered in their states and numerous other states are beginning to address this issue. A subcommittee of the Public Policy team has completed a thorough report on the status of women on boards in the United States. The report has been submitted to the State Public Policy Committee. Karin Power, State Representative from District 41 (Milwaukie and SE Portland) has received the report and agreed to bring the topic before the legislature. We expect this to be a multiyear process with the hope that it will result in a bill addressing equity for women on Oregon's corporate boards. Read the full report by clicking the link below.
Final WOMEN ON BOARDS AAUW OREGON REPORT
Political Action
Although we are nonpartisan and do not support candidates, AAUW supports issues. As part of our mission of voter education the Ashland Branch sponsored three candidate forums before the 2020 election for Ashland city council and mayor.
The Public Policy Team follows relevant bills while the Oregon legislature is in session, contacting legislators with support or disapproval. Updates on the current legislative action are available and State legislative priorities are available on the State website. Click below for more information.
State Public Policy Priorities October 2020
Lobby Day 
The Public Policy Committee has traditionally participated in Lobby Day in Salem, an opportunity for our members to visit our state capitol, learn more about the legislative process, and lobby our state representatives. Due to COVID-19, plans for Lobby Day 2021 are currently on hold.
 Equal Pay Day
AAUW members are passionate about the continuing lack of equal pay for women in the United States. Unfortunately, the traditional recognition of Equal Pay Day 2021 is on hold due to COVID-19. You can learn more about AAUW's position on equal pay by clicking the link below.
The Simple Truth About the Wage Gap
Public Policy Branch Meeting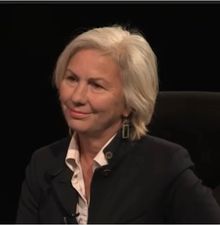 The Public Policy Committee makes a presentation to the Ashland Branch each January. In January 2021 we will host newly-elected Ashland Mayor Julie Akins.