Public Policy priorities underscore AAUW's mission of advancing equity for women and girls through advocacy, education, philanthropy and research.
We support:
• a strong system of public education that promotes gender fairness, equity and diversity
• economic self sufficiency for all women
• equality, individual rights and social justice.
As an example, AAUW of OR has officially spoken out against the new Regulations proposed by U.S. Department of Education Secretary Betsy DeVos. Many of our Ashland members made public comments opposing the changes.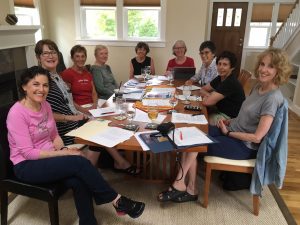 2019 Public Policy Priorities
Our number one priority bill increases funding to the Oregon Department of Education and provides for two full time employees working on Title IX matters at the K-12 level (there is currently only one .25 time employee in this role). These two State Title IX Coordinators will be doing such tasks as developing and implementing Title IX training for school-based Title IX Coordinators and creating policies and procedures regarding for handling sexual harassment complaints.
Other priorities may include proposed Oregon legislation bills that prohibit age discrimination, encourage proficiency in high school civics, improve firearms safety and ban child marriages.
Public Policy Branch Meeting
Every January the Public Policy Committee makes a presentation to the Ashland branch. In 2019 we invited our new state senator, Jeff Golden, to speak to us. Jeff discussed his campaign, outlined his priorities for the 2019 legislative session and took questions from the audience.
2019 Lobby Day
AAUW Oregon Lobby Day happens this year on Thursday April 11th in Salem. We meet from 12:30-5:30 in the Department of Education Building, across from the State Capitol. The 2019 theme is "Student Success." Lobby Day begins with opening remarks and a panel of experts. Afterwards we have an opportunity to lobby our state legislators, Senator Jeff Golden and Representative Pam Marsh.
Several members of the Ashland AAUW Public Policy committee will be attending Lobby Day, along with members from around the state. We encourage others of you to come along. This is a fun and informative day with time to network, learn and advocate for important policy issues affecting women and girls.
The deadline to register is April 1st at https://aauw-or.aauw.net.
Equal Pay
There is only one thing a woman should have to do to get paid as much as a man: Her job.
• Oregon currently ranks 20th out of the 50 states in equal pay. On average an Oregonian woman earns 82 cents for every dollar earned by a man. The gap is worse for most working mothers and women of color.
• In 2017 Oregon passed the Equal Pay Act. The majority of the legislation takes effect in January 2019. Oregon has a strong equal pay law but there is more work to be done if we are going to close the pay gap!
• The next Equal Pay Day is Tuesday, April 2, 2019. This date symbolizes how far into the year US women must work to earn what men earned in the previous year.
• AAUW is sponsoring an online workshop where women can improve their salary negotiating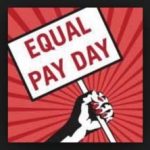 skills. Look for the Salary Skills Builder at aauw.org.
What you can do
1. Join the Ashland Public Policy Committee. We are active in many issues and welcome new members.
2. Sign up for the periodic and informative public policy emails from the Oregon AAUW PP team. Contact Trish Garner, Public Policy Co-Chair at garner37@mac.com.
3. Attend Lobby Day April 11th in Salem.
4. Become a Two Minute Activist. Sign up here, It is a quick and easy way to let your legislators know that you want them to take action on public policy issues.
5. Visit the national AAUW website for details on the national public policy goals.