Come join us!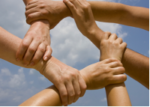 Make new friends, expand your mind, learn new skills and best of all, have fun with interesting, like-minded women by participating in one of our varied Interest and Study Groups.
It's easy! Check out the Study and Interest Groups descriptions below and the Weekly Interest Group calendar to find a group that appeals to you. Then email the IG coordinator listed for that group to find out more information and/or join. They will get back to you soon.
Due to the COVID-19 pandemic, some groups have chosen to suspend meeting for the foreseeable future or are meeting by Zoom.  Check on the current status of the group by contacting the individual interest group coordinator. 
Create Your Own Study or Interest Group
Don't see a group that appeals to you? Want to join a group but it is already full? Never fear! We encourage members to create their own Groups Almost any fun or interesting activity can form the basis of a new Study or Interest Group. We'll help you get started by working with you to promote your new group in the newsletter. Before you know it, you'll be meeting with new friends and sharing laughs, skills, and ideas!
Check out some possible ideas for new Study and Interest groups and how to get started here.
   
Arts and Entertainment
Movie Musicals
Get together with other musical lovers and watch your favorites, everything from Sound of Music to Hamilton.
3rd Monday, 4:30 pm.
Meetings currently suspended.
Coordinator: Diane Novak
Opera
If you love arias and overtures, this group is for you. Novice and seasoned opera lovers welcome to come share opera video and discussion.
1st Tuesday, 4 pm.
Meetings currently suspended.
Coordinator: Pat Knoble
Play Reading
Try out your best theatrical voice by reading plays out loud together and sharing snacks and conversation. The group is currently reading "Bernhardt/Hamlet" by Teresa Rebeck
4th Friday, 4 pm.
Meeting via Zoom
Coordinator: Annette Lewis
              
Games, Genealogy, and Handcrafts
Fun & Games
Get a Clue, steal the gold or exercise your word power! Board and card games chosen by the rotating host range from Scrabble to Pirates to Spades and beyond.
4th Wednesday, 7 pm; Meetings currently suspended.
Coordinator: Sylvie Whitman
Genealogy
Come learn about how to research your family roots, restore those old photos and share family stories. Novice and experienced researchers welcome!
4th Thursday, 1 pm.
Coordinator: Linda Lipkind
Knitters and Stitchers
Work together on your individual hand projects while sharing conversation and fellowship.
2nd Thursday, 1 pm.
Coordinator: Peggy Audibert
 
Dining and Cooking
Potluck Dinners
Get together for to six times a year to share fellowship, good conversation, and a yummy potluck dinner. New members welcome.
Meetings currently suspended.
Coordinator: Elaine Sweet
 
Book Discussion Groups
Note: Click on "Book List" to see a current list of the books that the group is reading.
Brain Books
How does social change happen? Why are we polarized? Learn about the lesser-known history of eastern Oregon. Read about and explore social, historical, and philosophical questions such as these.
4th Tuesday, 3:30 pm.
Zoom meetings.
Coordinator: Sandra Coyner
Book list
Day NonFiction
A Silicon Valley scandal, the untold story of an American spy, or how to talk about racism. These are some of the topics explored in this group.
1st Wednesday, 1 pm.
Meeting via Zoom.
Coordinator: Linda Lipkind
Book List
Daytime Fiction
Get together and discuss books that run the gamut from George Orwell to Jocelyne Sauvier.
3rd Wednesday, 1 pm.
Meeting via Zoom.
Coordinator: Colleen Patrick-Riley
Book list
Nighttime Narrative Nonfiction
Come together to discuss books that combine good research with compelling, character-driven storytelling that read like novels. Authors explored are Erik Larson, Tara Westover, and Isabel Wilkerson.
3rd Wednesday, 7 pm.
Meeting via Zoom.
Coordinator: Gretchen King
Book list
Fiction Fans
Read and discuss classics to bestsellers, E.M. Forester to Ann Patchett. Wine and nibbles round out the evening.
2nd Monday, 7 pm.
Meeting via Zoom.
Coordinator: Shannon Stuver
Book list
Mystery Mavens
Do you have a favorite detective? Whether it's Sam Spade, Miss Marple, or Jackson Brodie, come share your passion for the whodunit!
2nd Thursday, 7 pm.
Meeting via Zoom.
Coordinator: Esther Stone
 
Outdoor Adventures . . . 

Coming soon
     
World View and Big Ideas . . . 

Coming soon