Meet Our 2020  Scholarship Recipients
Southern Oregon University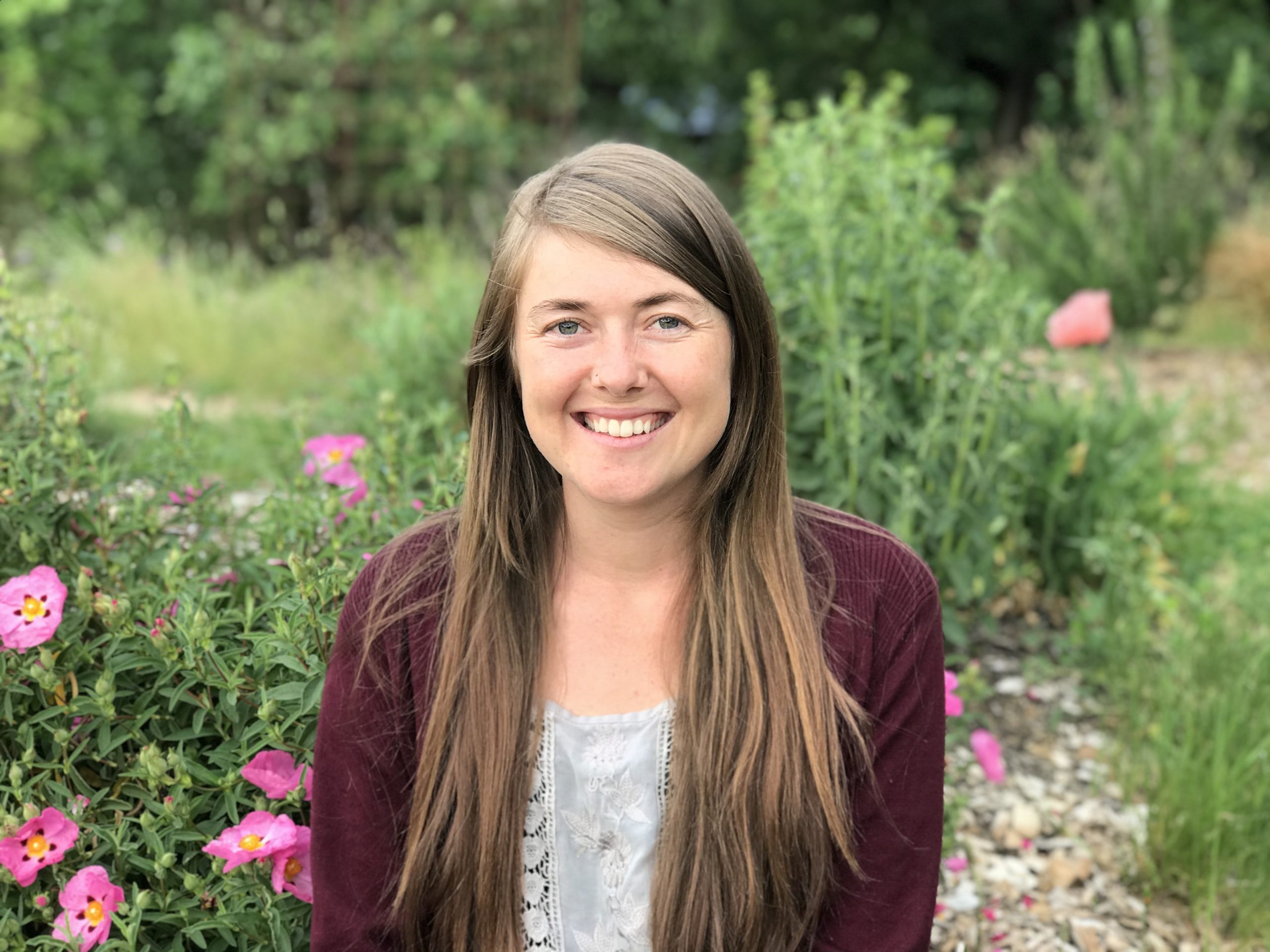 Lucy Way, named the Judy Yin Shih Scholar, is a graduate student in the SOU Master of Clinical Mental Health Counseling program. She holds a bachelor's degree in both International Studies and Spanish from the University of Oregon. She views mental health as holistic, and as intrinsically connected with social justice. Teaching as a volunteer in Argentina and as a Fulbright Scholar in Spain, she found great inspiration in serving as an ally and advocate for youth within transborder communities. Since 2015, she has been developing an off-grid eco-center for permaculture education, community connection, and holistic wellness. She is currently counseling student-clients through the challenges of this pandemic, feeling very grateful to be able to offer help.
"Through my studies and work in human rights and community development, I have gained a profound appreciation for resilience on an individual, family, and community level. My aspirations are to specialize in trauma healing modalities, to offer wilderness therapy for teens, and to volunteer my services in humanitarian crises. I believe the healing we each attend to ripples out to transform communities, and to nourish and uplift future generations."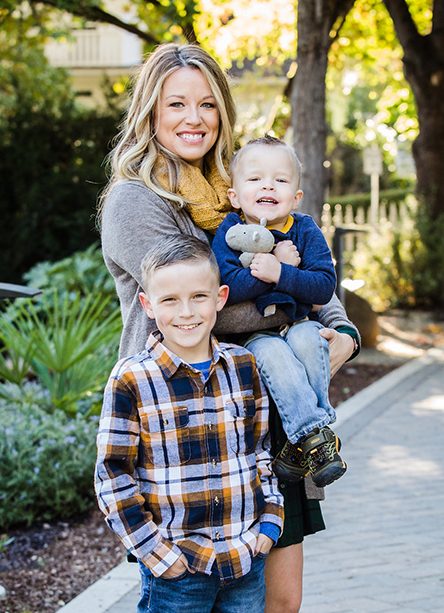 Kimberly Parkerson is a Financial Mathematics major at SOU and pursuing a certificate in Management Information Systems. She also works part time in the Business Intelligence group of a local credit union, where she puts her newly learned skills to use. She intends to pursue an MBA with a focus in data analytics and a career in analytics in the banking industry. She sits on the board of the local Risk Management Association, which promotes sound risk practices in the banking industry, and is a member and treasurer-elect of the Junior League of Jackson County, which seeks to improve the lives of women and children in our community.
"After earning my GED at 17, I began working full time to support myself. I built my career from an entry-level banking job, but I have long planned to pursue my college education. I returned to college at the age of 34 and now juggle the demands of being a full-time student, wife, and mother of two young boys. I will be the first in my family to earn a college degree."
Tina Springer, named the Wolf-Pizor Family Scholar, is studying at SOU in an interdisciplinary major of Psychology and Health. As a McNair Scholar, she will prepare to attend graduate school to obtain a PhD in behavioral neuroscience and health psychology. Tina is a single mother, she works several jobs and volunteers in community organizations.
"As a future healthcare administrator, I want to focus on advancing complementary treatments for neurological differences, and increase the public knowledge base through publication and research. Utilizing preventative care models, increasing women's research, and ensuring humane treatment for medical personnel, I will work toward advancements in health. I selected this Marie Curie quote, 'Nothing in life is to be feared; it is only to be understood. Now is the time to understand more, so that we may fear less.'"
Rogue Community College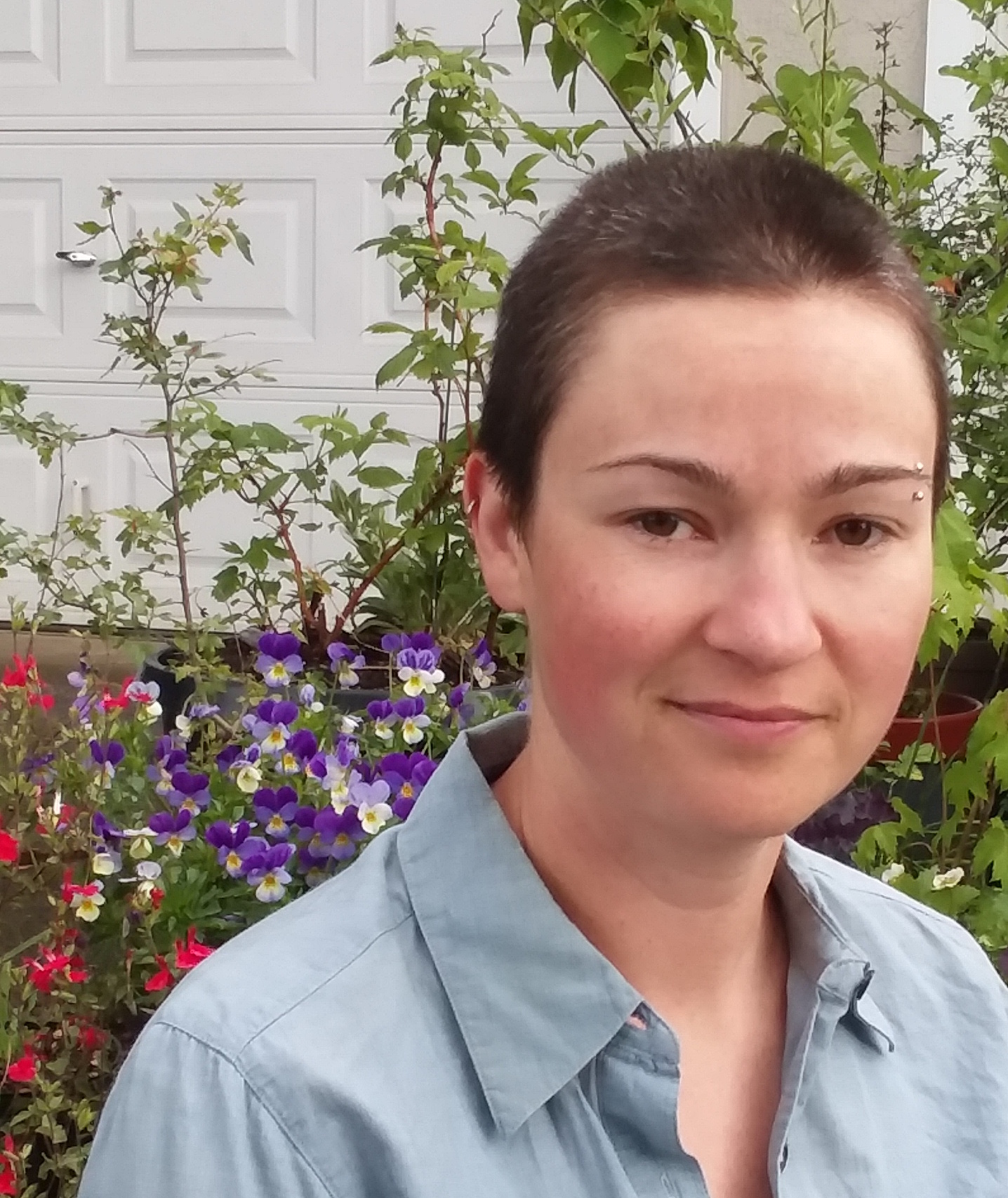 Megan Capp is completing studies in Manufacturing/Engineering Technology AAS and Mechatronics AAS at RCC. She received a BS in Science from the University of Oregon, laying a foundation of practical thinking that propelled her toward the application of science within the field of farming. She apprenticed at the UC Santa Cruz Center for Agroecology and Sustainable Food Systems, learning to grow food sustainably and learning about the social justice issues that plague our country's food security. There she realized she wanted to help develop regional food systems. She then ran a small vegetable farm in Bend, Oregon. By earning an Electronics Technician Certificate and a Microcontroller Systems Technician Certificate at RCC, she is acquiring the skills to design and manufacture automated equipment for small farmers to increase their profits and improve local access to healthy food.
"In 2014 I traveled to Montana to learn to farm with draft horses. That experience made me realize how important it is for farmers to be able to repair and modify their own equipment, which led me to take my first welding class at RCC. Now, as the student worker for the Welding Department, I find ways to help women students learn the welding and fabrication skills they seek."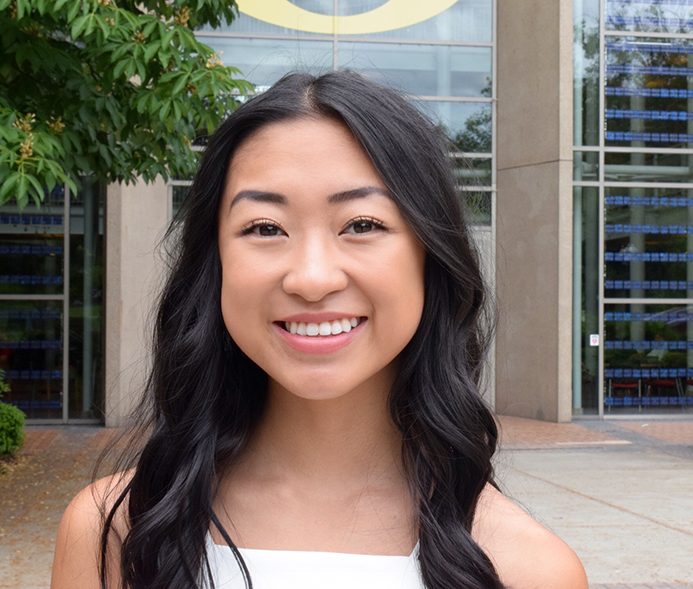 Vicky Ma is now a first-year nursing student at RCC, after earning a bachelor's degree in psychology and sociology from the University of Oregon. She was born and raised in the Rogue Valley and is a proud first-generation college student and Chinese-American woman. Vicky is a recreational runner, spontaneous dancer, nature lover, and human connection enthusiast.
"To gain experience with different populations in healthcare, I have worked at a retirement home, a county mental health center, and as an in-home caregiver. Interacting with people of different cultures involves sensitivity in approaches, and I enjoy using my creativity and social science background to figure out the best way to communicate with each individual. I hope to connect with people to form a holistic relationship, so they trust me with their concerns. I have experienced adversity through being bullied and discovering my place in society while navigating two cultures in Oregon. I want to practice empathy and patience so that people feel safe and validated. I hope to provide quality care to future clients with humanity and kindness because a person's health is only one piece of their puzzle and every interaction can have an impact on their mental, emotional, spiritual, and physical well-being."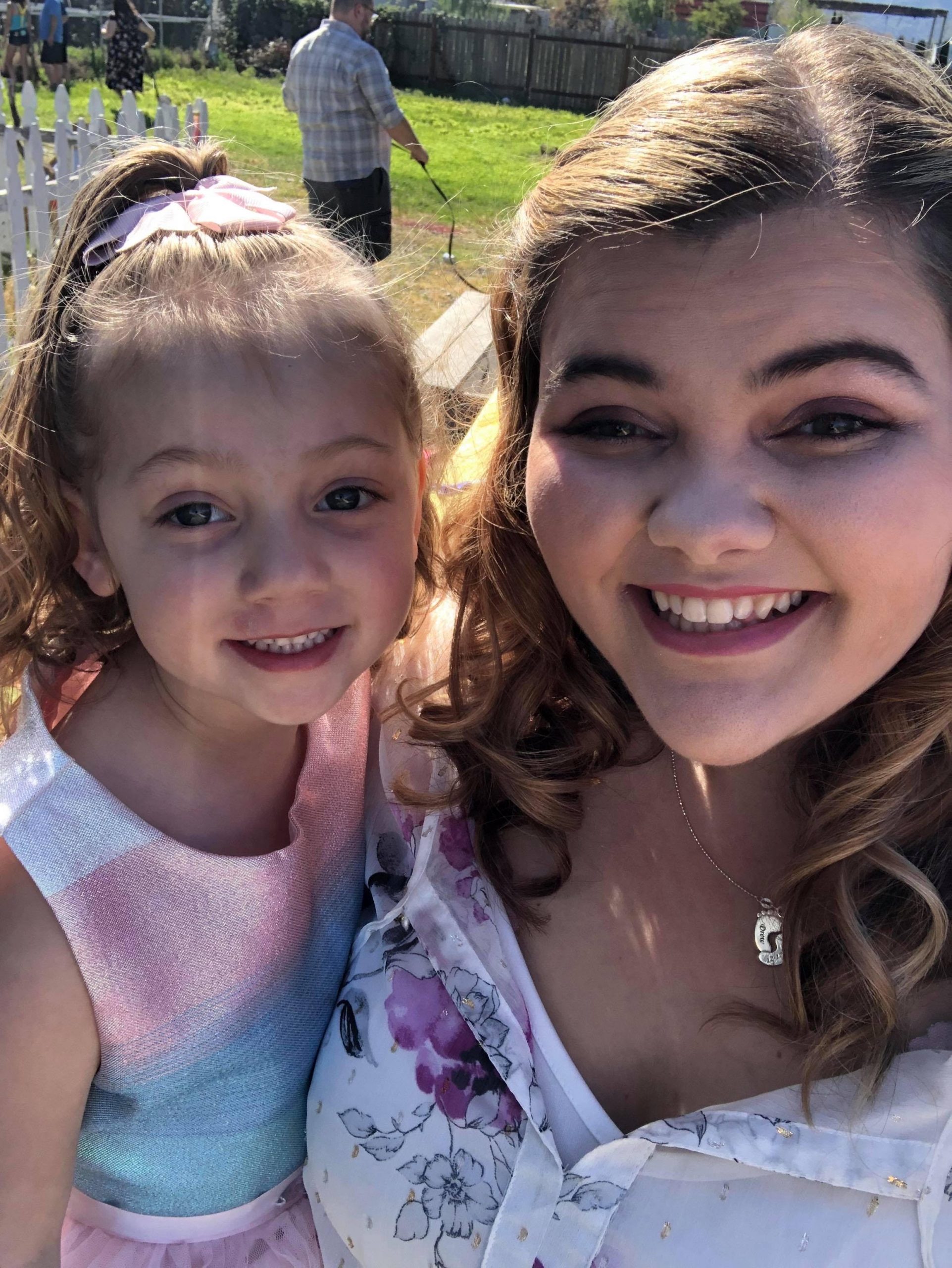 Marisa Christine Gorbutt is heading into her final year at RCC, completing her general studies and Associate Arts Oregon Transfer Degree.
"I am waiting on my acceptance into a nursing program. This is my second opportunity to go to school. My plan is to thrive and graduate with pride. As a single mother I faced many obstacles when it came to women's health care. The midwives and nurses provided the assurance new mothers, especially single new mothers, needed. In my current work as a Pharmacy Technician, I have witnessed the dedication midwives bring to their patients. I believe in Mahatma Gandhi's saying: 'The best way to find yourself is to lose yourself in the service of others.' One day I hope to be a compassionate and caring RN/mid-wife—helping the mothers of tomorrow."
Dava Nimmo is completing prerequisites at RCC in order to transfer to study pre-medicine for a bachelor of science in Biology. She plans to continue on to medical school to become a dermatologist where she would like to treat patients with skin cancer and specialize in Mohs surgery. Already a licensed massage therapist, her passion to help her community with their health and wellness has led her to volunteer free massage treatments to local nurses, doctors, and hospital staff. She hopes to make an even bigger impact in her community by returning to the Rogue Valley after she becomes a doctor to offer affordable healthcare to low income families.
"Growing up in poverty and having dyslexia made the path to college seem impossible. I am not defined by the disadvantages I was born into, and I am far more capable of changing my life and helping others than I ever knew. I am proud to be a first-generation, adult college student and to prove it's never too late to follow your dreams."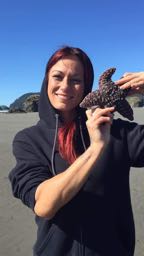 Camille Ireland is completing her AA degree in Emerging Media Digital Arts (EMDA) at RCC and will transfer to SOU with the goal of a BA in EMDA, focusing on Graphic Design. Three years ago she was inspired to change her life by people in the addiction recovery community. After completing a rigorous recovery program, she entered RCC where she gained skills and confidence to be hired by RCC's marketing department to create marketing materials. She has demonstrated her commitment to the recovery community through mentoring other women to refocus their lives and volunteering with the Narcotics Anonymous organization and the Compassion Highway Project. For two years Camille has worked, volunteered, and attended RCC full time and she is now an Honor Society member.
"I was inspired to choose Graphic Design and the path of EMDA because it allows me to utilize my creativity as a tool to give a voice to those who may not be able to express themselves. My ultimate goal is to create and own my design firm or to be in partnership with another great designer. I plan on remaining local and giving back to the non-profit and community that gave to me."
AAUW Ashland Scholarship Awards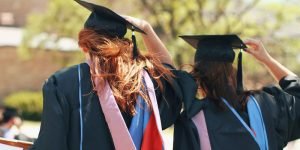 AAUW Ashland Scholarship Awards are one of the premier efforts of this Branch. Scholarships are critical to advancing higher educational opportunities for women.  Scholarships are especially important because women disproportionately bear the burden of student debt. https://www.aauw.org/research/deeper-in-debt/
We award scholarships to students at Southern Oregon University and Rogue Community College. Our Scholarship Committee works with SOU and RCC to identify eligible students. The Scholarship Committee reviews the applications, selects and interviews finalists, and makes final awards. We actively seek applicants with different or challenging life experiences, such as mothers returning to school, first generation college students, etc. Each recipient is paired with a Branch member to serve as a mentor.
In 2019 our Branch awarded nearly $29,000 in scholarships to nine amazing women. The total amount awarded is determined by the current annual and available earnings from our endowment funds held at the SOU and RCC Foundations.  Scholarships are awarded and the recipients recognized at the Celebration of Scholars held in May.
Join the AAUW Ashland Scholarship Committee to participate in the advocacy, fundraising, and selection process. If you are interested in serving on this committee, please contact Chair Wanda Chin or Co-Chair Kate Wolf-Pizor.
Donate to the AAUW Ashland Scholarship Funds.
SOU Scholarships
Scholarships are awarded to full time SOU graduate or undergraduate female students of any age who have financial need and have demonstrated leadership in community activities, volunteer service, and/or employment.
SOU Scholarship Criteria
RCC Scholarships
Scholarships are awarded to female students with financial need in any field of study and of any age and have demonstrated leadership in community activities, volunteer service, and/or employment.
RCC Scholarship Criteria
Named Scholarships
Our Named Scholarship Program honors a contribution or bequest of $50,000 or more. We invite you to make a donation to honor or memorialize someone influential in your life. We currently have two SOU Scholarships named in perpetuity by Judy Yin Shih and Kate and Jim Wolf-Pizor family.
Celebration of Scholars
Each May AAUW Ashland honors its current scholarship recipients. This is a joyous occasion at which our members, the community, and the recipients' friends and family can recognize the hard work and achievements of these special women.
Unfortunately, the 2020 Celebration of Scholars has been indefinitely postponed due to the COVID-19 situation and the restrictions on in-person gatherings.